arlin 12-550 storage system turntable carousel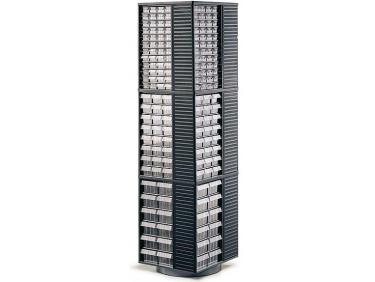 Picture shown is a representation only.
Purchase items here
QTY

*

PART No.
DESCRIPTION
Additional Information
How to Order:
Add 1 of this product (12-550) to your basket
Go to 550 series cabinets page - find under related products, or at this link
Add 12 of these cabinets to your basket, choosing cabinets with drawer sizes to suit your application
Optional: add drawer dividers from the accessories page
Proceed with your enquiry / order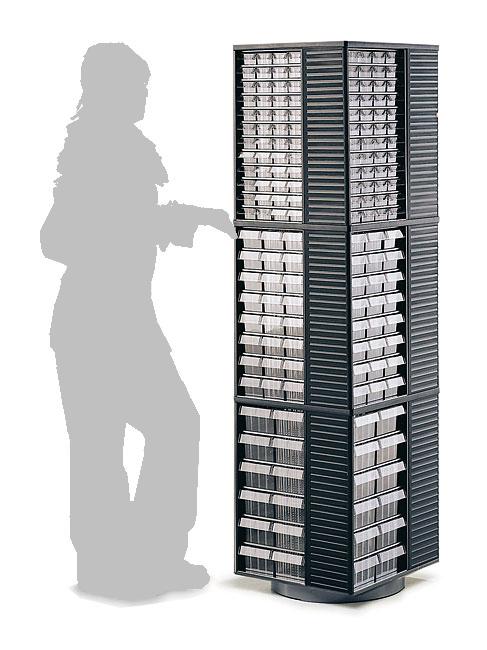 Visible storage cabinet turntables are perfect for the location, storage and identification of thousands of small components. This assembly can be configured for storage of up to 4,320 different items on a floor area of only 0.25sqm, utilising the twelve of the 60-drawer cabinets and the (separately ordered) V-00-PK10 storage drawer dividers. With a load capacity of 400kg, the Arlin electronic components storage carousel is well suited for a diverse range of industrial and design workshop areas.
Arlin Storage Systems
The Arlin Storage Systems range is new to the electronics market, with numerous innovative benefits. Component parts are organized into separate drawers and compartments within the storage cabinets, making production and design areas organized and efficient. The 'Arlin Storage Systems' multi-drawer unit range features:
Crystal-clear drawers for easy visual identification of contents
Corrugated / ripple based drawers for easy retrieval of small components
Combination drawer options for maximum efficiency
ESD (Anti static) semi conductive storage units
Ball bearing swivel base
400 and 800 kg load ratings
Up to 720 drawers and 4,320 separate compartments in one Turntable Carousel
ESD (Anti static) semi conductive storage unit frame